Web development is the work involved in developing a website for the Internet. Web development can range from developing a simple single static page of plain text to complex web applications, electronic businesses, and social network services.
Why Web Development is important?
Website development is a way to make people aware of the services and/or products you are offering, understand why your products are relevant and even necessary for them to buy or use, and see which of your company's qualities set it apart from competitors.
Web development and design help to promote a company's brand name. Essentially, if a firm's website is accessible via the World Wide Web, the company is considered operating on a worldwide scale. This means that a little-known company may be looked for, and its items can be delivered to clients who are far away.
The first step our experts will take is to study your requirements in-depth along with the nature of your business
and the industry you belong to.
Next, we'll create a draft with the design and content for all pages and place them in the approved layout.
Once the draft goes through the necessary changes, it is execution time! We will host the wireframe by keeping mobile compatibility and page load speed in mind.

Most frequent questions and answers
Let's work together on your next project.🎈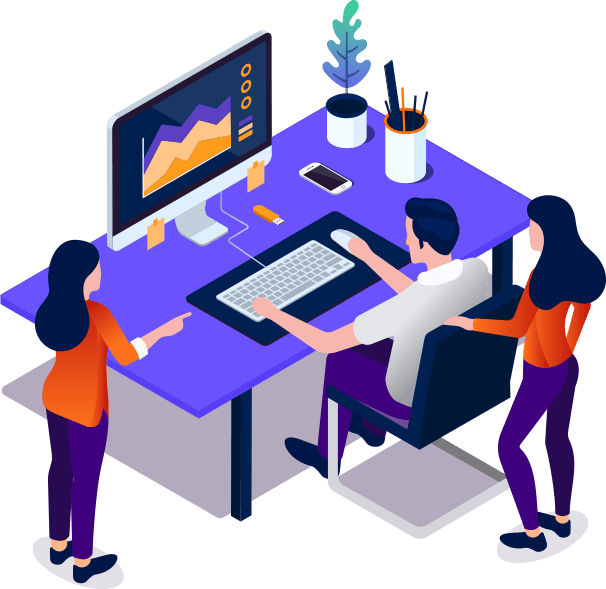 Don't Hesitate To Contact Us
Give us a call or drop by anytime, we will answer all enquiries within 24 hours on business days.
Call us for immediate support to this number.