Elevate Your Online Presence
Achieve First-page Rankings
Tap For Tech has established itself as the #1 best SEO company in Lucknow, providing businesses with exceptional SEO services. Their extensive expertise, customized approach, transparency, and ethical practices set them apart. 
With Tap For Tech's assistance, businesses can improve their online visibility, attract organic traffic, and achieve long-term success in the digital landscape.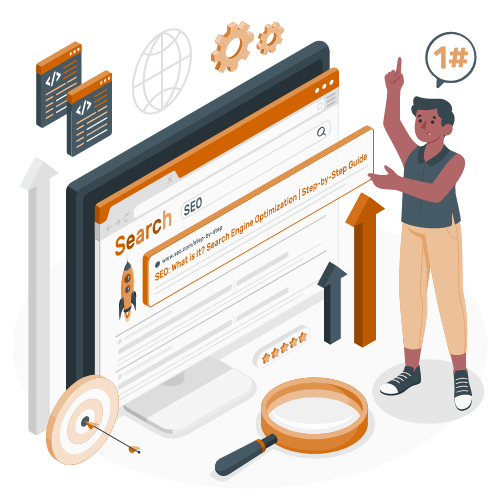 Search Engine Optimization (SEO) is the inbound marketing process of increasing the quantity and quality of traffic through organic search results.
In other words, it is an approach that helps businesses improve their website's performance in organic search results. The ultimate objective of SEO service is to make your website appear on the first page of search engine results by following the search engine algorithm.
Main reasons:
High traffic rate
Reaching out to a targeted locations
Long term positioning
Increased digital presence
Higher ROI
Computable & cost effective results
Augmented brand recognition
Boost enquiries & transactions
How Tap For Tech Helps Businesses Succeed Online?
Improved Search Engine Rankings
Tap For Tech's expertise in SEO helps businesses achieve higher search engine rankings, leading to increased organic visibility and traffic. This visibility enables businesses to reach their target audience effectively.
Increased Website Traffic
By optimizing your website for relevant keywords, Tap For Tech ( SEO Company in Lucknow ) drives targeted organic traffic to your website. This increased traffic provides opportunities for lead generation, conversions, and ultimately, business growth.
Tap For Tech's focus on technical optimization and user-centric content improves the overall user experience of your website. This leads to higher engagement, lower bounce rates, and increased customer satisfaction.
Tap For Tech's ethical and data-driven approach to SEO ensures sustainable long-term results. By implementing strategies aligned with search engine guidelines, they build a strong foundation for your website's online visibility and success.
Compared to traditional marketing channels, SEO offers a cost-effective way to promote your business. By targeting specific keywords and optimizing your website, you can attract highly relevant traffic without spending exorbitant amounts on advertising.
Tap For Tech ( SEO Company in Lucknow ) boasts a team of SEO experts with a deep understanding of search engine algorithms and best practices. They stay up-to-date with the latest trends and techniques in the ever-evolving field of SEO. With their expertise, they can develop tailored strategies to drive organic traffic and improve search engine rankings for your business.
Tap For Tech ( SEO Company in Lucknow ) understands that every business is unique, and a one-size-fits-all approach does not yield optimal results. They take the time to understand your business goals, target audience, and competition to create a customized SEO strategy that aligns with your specific needs. This approach ensures that your SEO efforts are focused and yield maximum results.
Tap For Tech ( SEO Company in Lucknow ) believes in transparency and provides detailed reports on the progress and performance of your SEO campaigns. They keep you informed about key metrics, such as keyword rankings, organic traffic, and conversions. This transparency enables you to track the success of your SEO initiatives and make data-driven decisions.
Tap For Tech follows ethical SEO practices, also known as white hat SEO techniques. They prioritize long-term sustainability and focus on strategies that align with search engine guidelines. By avoiding shortcuts or black hat tactics that could lead to penalties, Tap For Tech ensures the integrity and longevity of your website's SEO performance.
Tap For Tech's Approach to SEO
Tap For Tech conducts thorough keyword research to identify the most relevant and high-value keywords for your business. This research helps them optimize your website's content and target the right audience.
Tap For Tech optimizes your website's on-page elements, such as meta tags, headings, and content, to improve its relevance and visibility for target keywords. They ensure your website's structure is search engine-friendly and user-friendly.
Tap For Tech conducts a thorough technical analysis of your website to identify and fix any technical issues that could hinder search engine crawlers' ability to index and rank your website. They optimize factors like website speed, mobile responsiveness, and crawlability.
Tap For Tech helps you create high-quality, engaging, and optimized content that aligns with your target audience's needs and search intent. They focus on producing valuable content that attracts organic traffic and encourages user engagement.
Tap For Tech ( SEO Company in Lucknow ) employs strategic link-building techniques to earn high-quality backlinks from authoritative websites. These backlinks improve your website's authority and credibility in the eyes of search engines, positively impacting your rankings.
Ongoing Monitoring and Optimization
Tap For Tech ( SEO Company in Lucknow )continuously monitors your website's performance, analyzes data, and makes data-driven optimizations to improve SEO results. They adapt their strategies based on the ever-changing search engine algorithms and industry trends.
Let's work together on your next project.🎈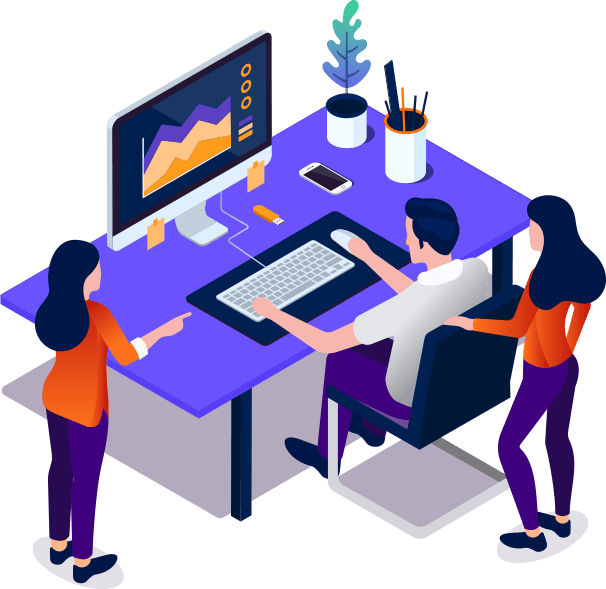 Most frequent questions and answers
Don't Hesitate To Contact Us
Give us a call or drop by anytime, we will answer all enquiries within 24 hours on business days.
Call us for immediate support to this number.