Content writing refers to creating content for online marketing purposes. With content, businesses can attract leads and foster positive connections with their audience, ultimately pushing them down the sales funnel.
Every website has a specific target audience and requires the most relevant content to attract business.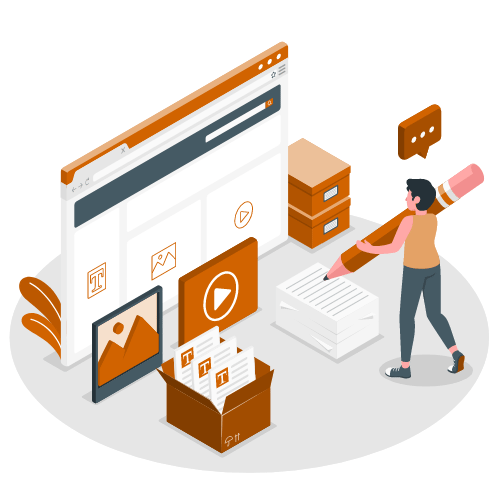 Why Content Writing is important?
Content writing allows you to be active in your field and present your business ideas in various forms and on multiple platforms. Posting regular content lets people know what your business is about. It informs them about what you do and how you can help them. This drives the interest of people more in your business.
Build Brand Awareness: When you have a great content marketing strategy, you have a sound grip on the marketing techniques, and you build brand awareness among your potential customers.
Improves SEO: Creating content helps you improve your Search engine optimization strategy. You can use keywords in your content to improve your website ranking and visibility.
Get links from other websites: A great content writing strategy will help you get links from other websites. Suppose the content you wrote is engaging your potential customers. 
Builds audience retention: Being a business owner, you must want to increase your audience retention. Content strategy can help you boost this plan.
Higher conversion rates: when you create great content, there are chances that you will have higher conversion rates because of the trust your website has because of the reputed content you have posted.

Most frequent questions and answers
Let's work together on your next project.🎈